Our highly-skilled, diverse and growing team encompasses a wide range of expertise across industries, sectors and the property lifecycle. Our backgrounds are varied, but we share a common ambition: to disrupt convention and deliver better property outcomes for our customers.
Danielle Traynor
Executive Assistant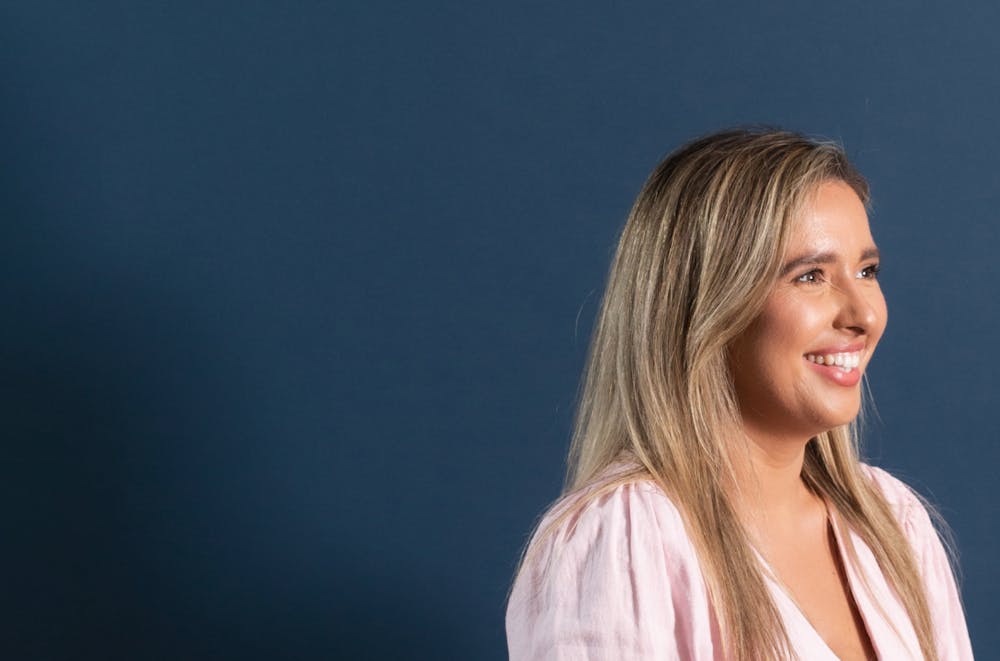 If VERB were put to music, Danielle would provide the rhythm. As the day-to-day administrator for the team, she organises and drives efficiency into our schedules, events and interactions. She expertly blends proactive administrative skills with incredible empathy and an ability to meet both collective and individual needs. As a result, we work better, faster and smarter.

Danielle is often the first and most regular point of contact with our clients, partners, and members of our extended team – a role she takes very seriously. Drawing on over a decade of experience in professional services, Danielle sets the tenor and tone for an outstanding VERB experience every day.
Adam Calvin
Development Solutions Director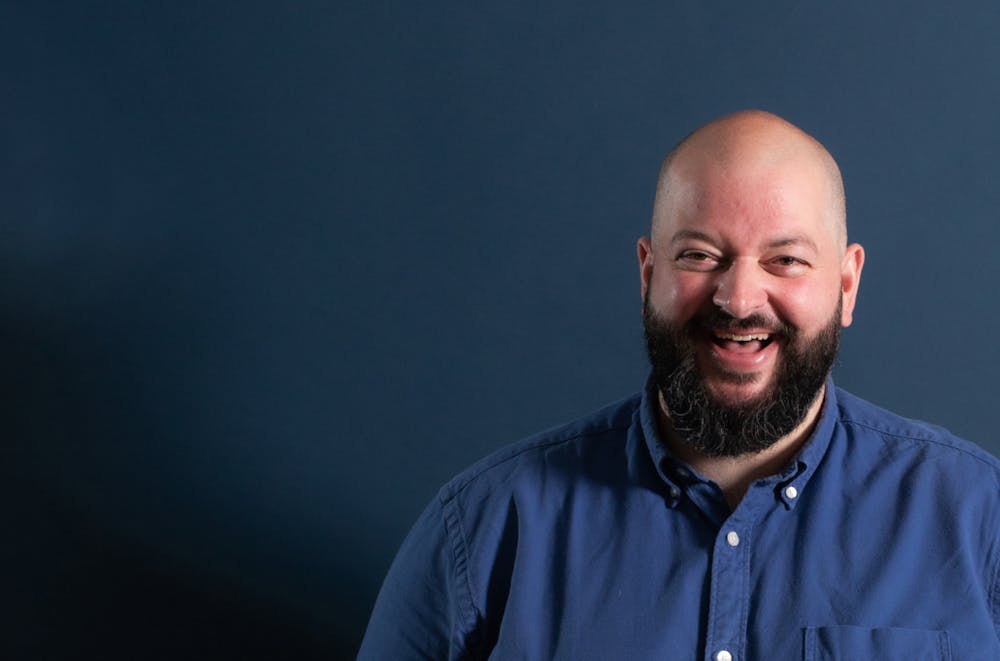 For Adam, it's all about strong relationships. From his first construction job at age 16 to leading the delivery of £300m projects, Adam has navigated the property industry with honesty, curiosity, and a commitment to creating enduring value. As VERB's Development Solutions Director, he has embedded these behaviours into the very fabric of our business.

Adam thrives on complex technical projects: He has decades of experience delivering hi-tech, industrial and life science facilities, while managing their multiple complex stakeholders. He ensures VERB provides complete certainty of delivery and works closely with customers to achieve mutual profit and growth.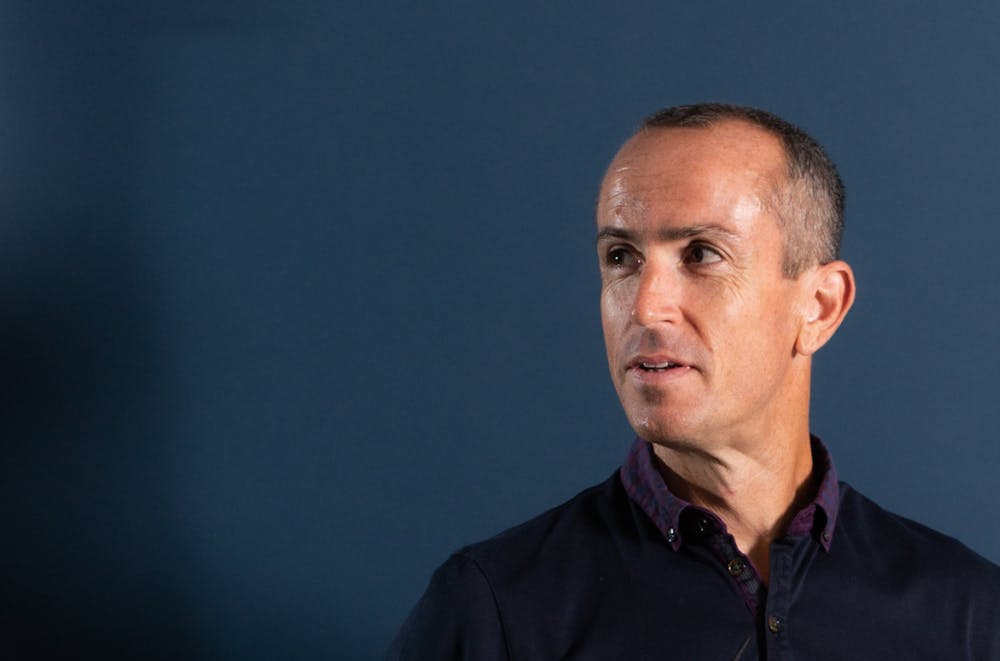 Miles enjoys the road less travelled. A keen competitive runner, he's accustomed to navigating new terrain. As VERB's CFO, Miles is driven by the enormous potential of our disruptive model to generate value for customers, our team and investors. His ambition is to scale VERB into a multi-sector global platform.

With responsibilities ranging from financial strategy and assessment of projects and opportunities, to raising equity funding and debt finance, Miles brings to the role 15 years experience in financial leadership, as well as a highly collaborative mindset. He is at his best when finding common ground and financial value for stakeholders in uncharted territory.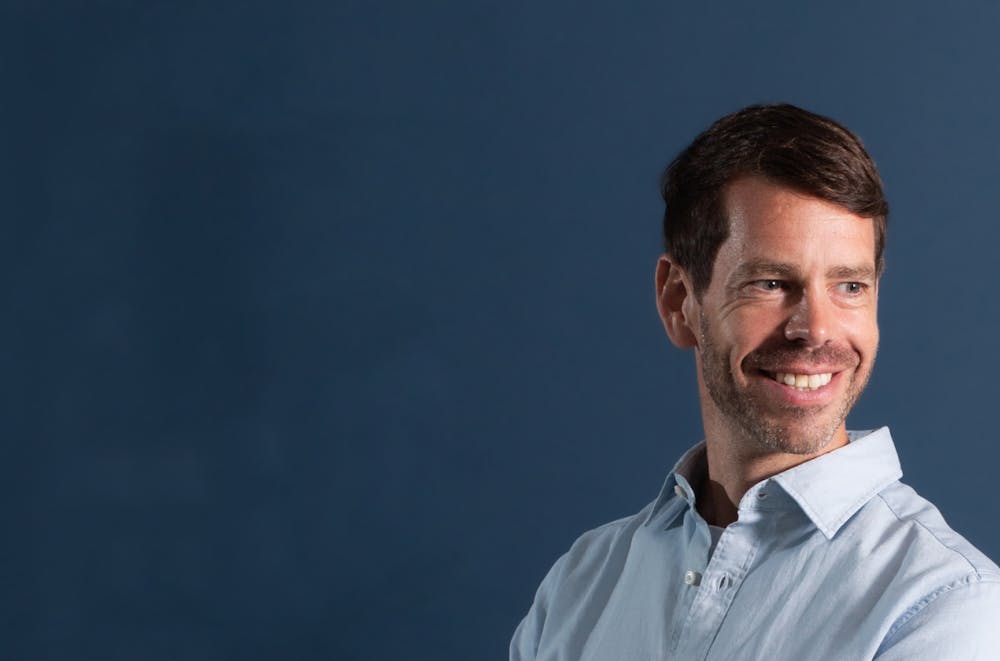 Chris is ready to make a difference. After 20 years of leadership roles across the property lifecycle, he has found his calling as CEO of VERB. Passionate about buildings from a young age but frustrated by the realities of construction, today Chris is embracing the opportunity to change the industry to the benefit of communities, the environment and our customers' business.

Throughout his career, Chris has built a reputation on the quality of his relationships with his customers and team. Blending extensive knowledge of big-box facilities with empathy, energy and fun, he has a bold ambition to create a faster, more aligned, and more sustainable approach to delivering real estate.
Jack Strickland
Director of Brand, Bids, and Marketing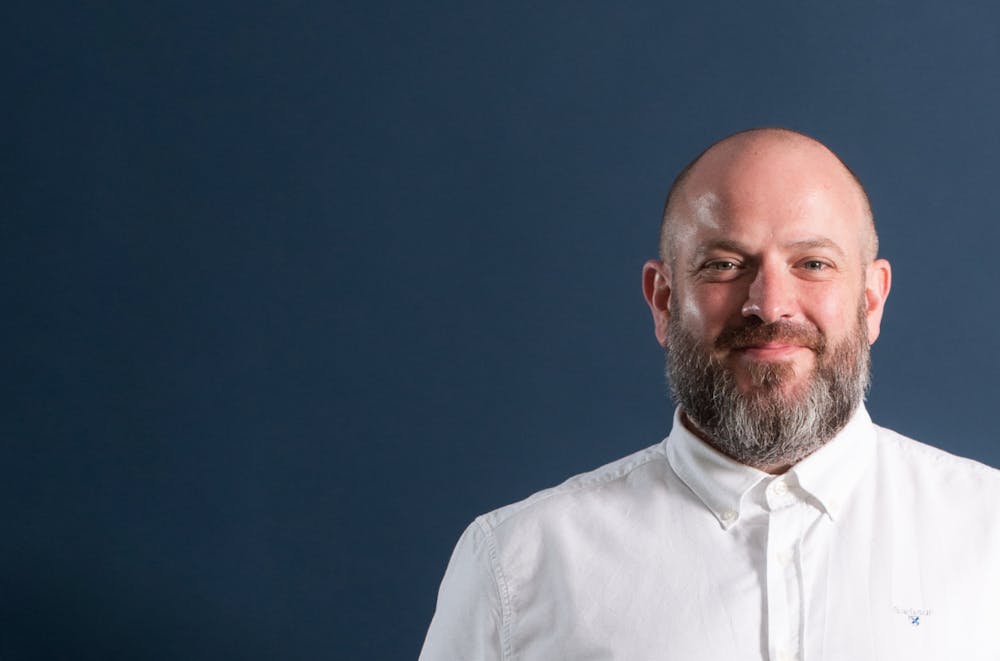 Construction is in Jack's blood. He spent his childhood visiting and working on building sites, where he developed a lifelong fascination with the process of making things. At VERB, Jack retains the same passion for the industry; these days, his tools are less bricks and mortar and more words and creative thinking.

Armed with a keen ability to demystify the development process, Jack is a vital conduit between our team and our customers. He enables transparent, aligned and empowering relationships by helping us to leverage data, structure our offer, and express our ideas in clear, relatable and unifying terms.
Helen Newman
Operations Director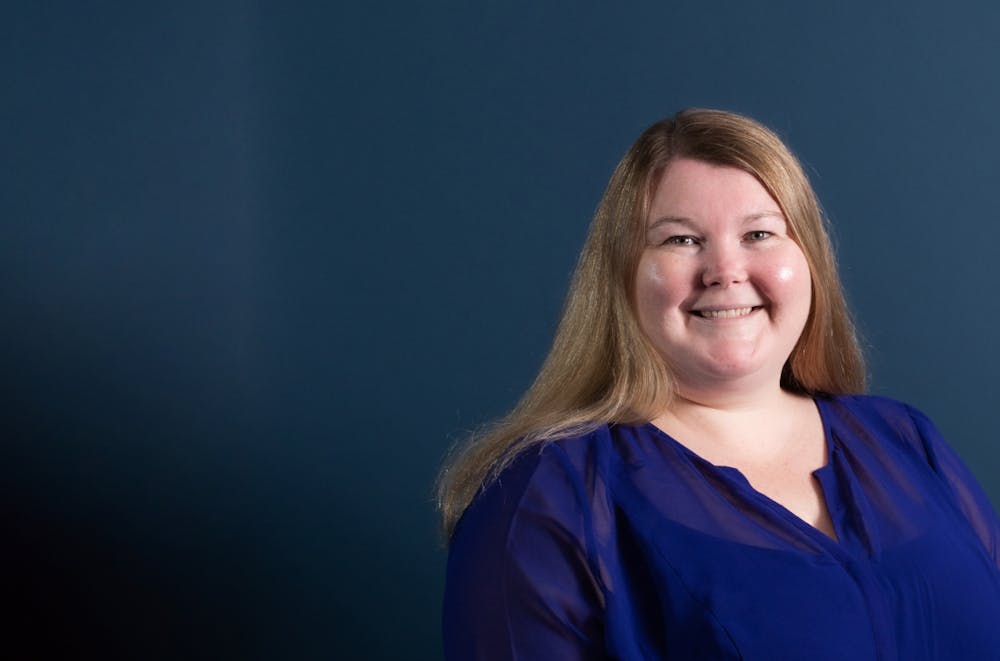 Helen makes it possible for VERB to break the mould. As business operations director, Helen is focused on delivering high-quality operational outcomes. Applying her 20+ years experience in process set-up, improvement and change, Helen ensures our ideas are more than just ground-breaking; they are also practical, actionable and measurable.

By nature, Helen is customer-centric and entrepreneurial, with a track record for maximising operational efficiency and productivity in new businesses. Leveraging her coaching skills, she aligns teams around processes that remove internal distractions and create frictionless interactions with our clients.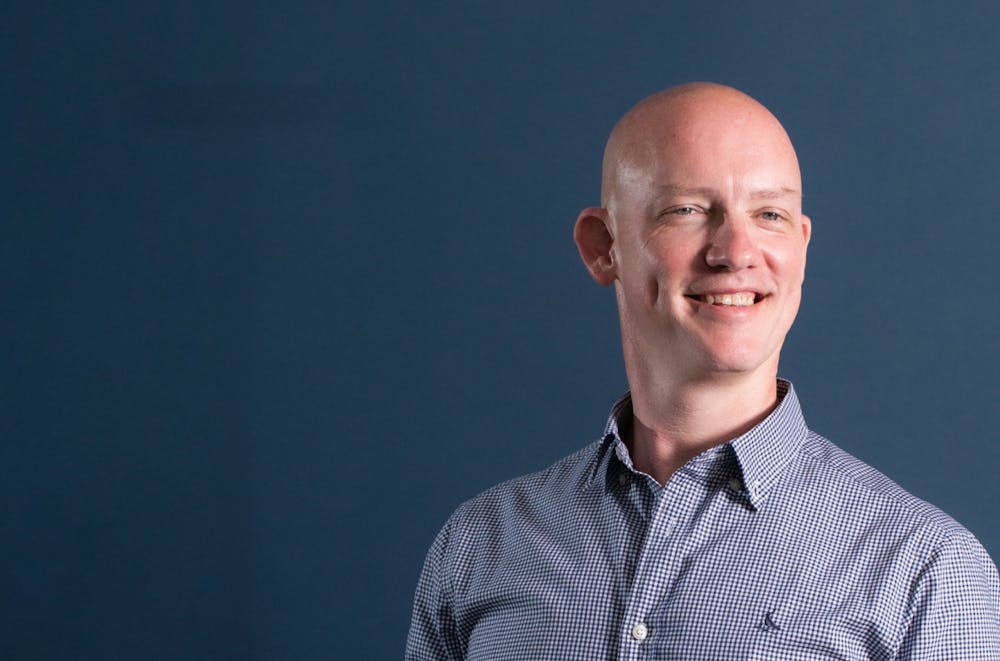 Jim is doubling down on his values. Over decades spent managing some of the world's highest-profile real estate portfolios, Jim became frustrated by seeing top leaders abandon their principles under pressure. In 2022, he joined VERB with a single ambition: to build a successful and enduring business with steadfast commitment to doing the right thing.

As COO, Jim is focused on supplying VERB with world-class operations, so that our customers have unwavering confidence in us. Naturally tenacious and passionate about working across cultures, Jim ensures we are structured for success and operating with high standards for integrity and quality.
Kerryn Paterson
Head of Finance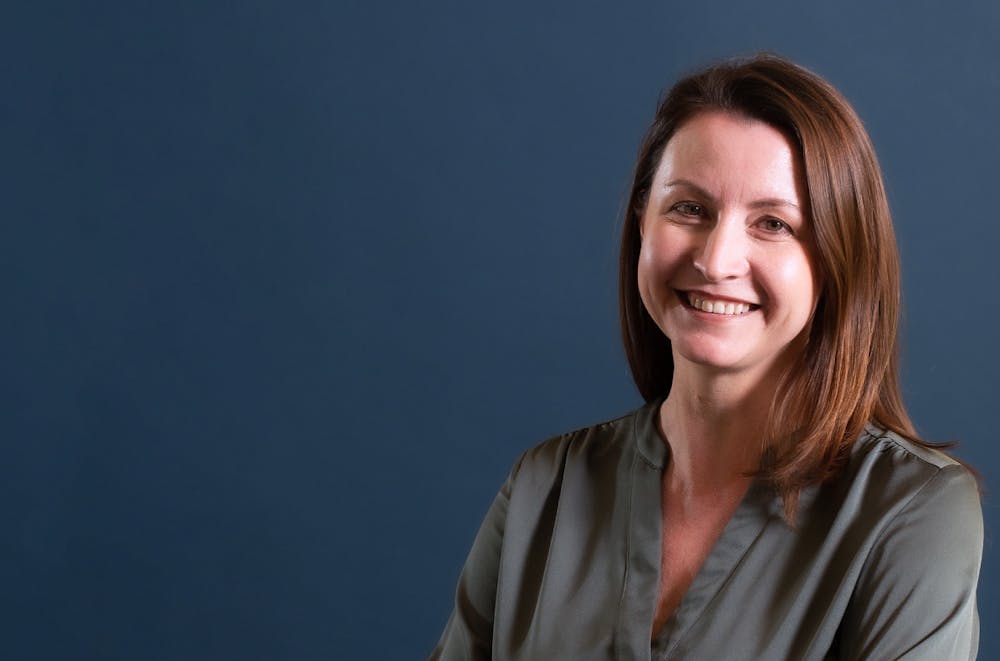 Kerryn is fascinated by people's stories. As an enthusiastic genealogy hobbyist, she seeks to understand what informs people's passions and drives their decisions. It is perhaps no surprise then, that her favourite of VERB's values is Make Friends. Kerryn thrives around people who are true to themselves and invested in what they do.
Following a move from South Africa to the UK, Kerryn is continuing her own story at VERB. A seasoned chartered accountant with experience across the construction and development sectors, she brings to the role of Head of Finance a passion for sustainability and determination to help others succeed. Using her well-honed organisation, leadership and communication skills, she provides the structure and focus that enable growth.
Ollie Stockbridge
Creative Lead
Ollie works best under pressure. With a passion for racing cars and a keen interest in film and television production, he likes to be where the action is. He brings this mentality to his work as creative lead at VERB. Here, he rapidly visualises and expresses our ideas and offer through clear and compelling graphic design.

For Ollie, none of his work happens in a vacuum. A logical and analytical thinker by nature, he asks probing questions and is eager to learn and understand. It's his work that enables us to project a confident and consistent identity that builds trust. He clarifies and simplifies complex concepts with our customers in ways that communicate and accelerate decision-making.

Jonathan Moy
Chief Investment Officer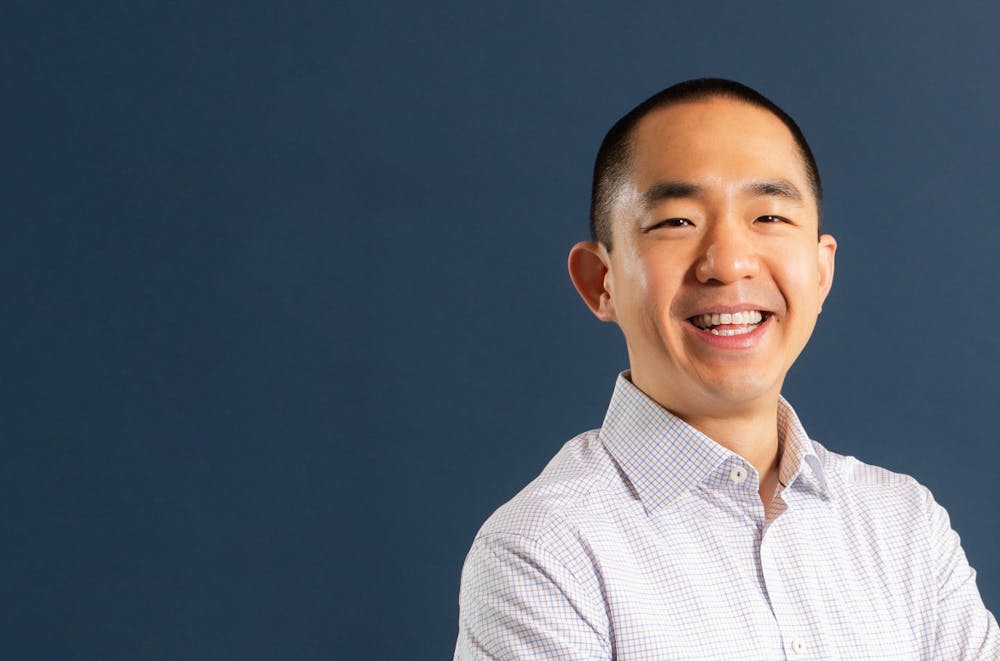 Jonathan wants to share his good luck. With a background in real estate investment, he has had a knack for joining organizations when conditions are highly favourable for growth. As a result, he has built successful property businesses across sectors and geographies, and has established firm connections into Cathexis and the broader capital and finance markets. 
Of course, luck is also made, and Jonathan has drawn on his curiosity, humour, and passion for mentoring others to empower tight-knit, visionary teams. As Chief Investment Officer at VERB, he builds on our development pedigree by embedding his investment and financing knowledge. His aim is to help build an unprecedented property portfolio that enables business to do good in the world.

Juan Martínez del Campo
Development Director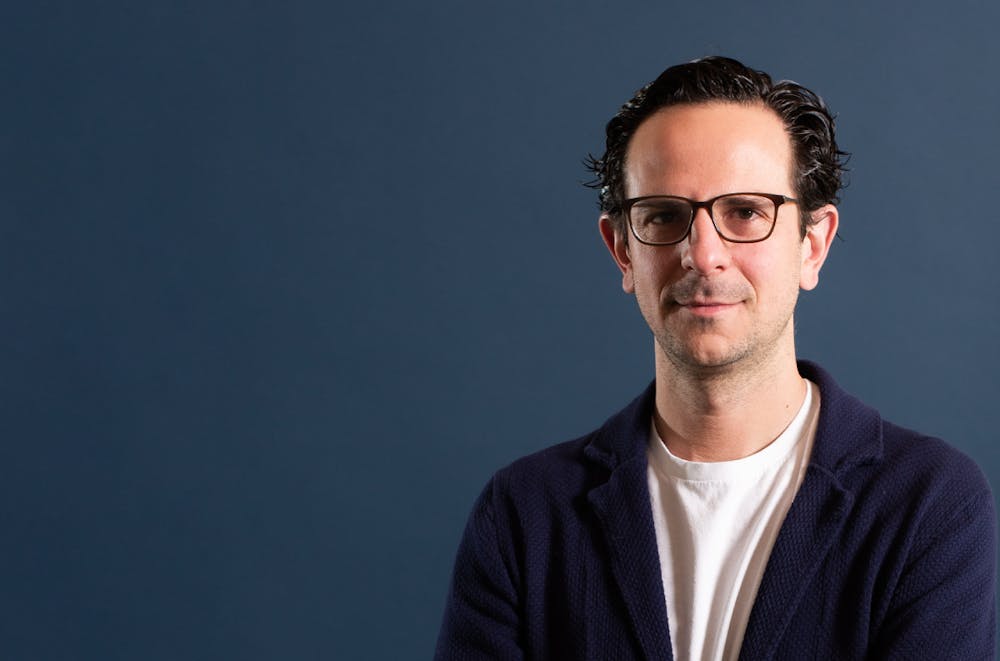 Juan describes himself as a social chameleon. Not only does he speak five languages and love travel, cooking and entertaining, he is also highly adaptable in a professional context. As a development director and corporate lawyer, he is a fair, empathetic and skilled negotiator, ensuring everyone involved in real estate deals collectively achieves their ambitions. 
Based in Mexico City, Juan has been focused in recent years on developing new data centres in Latin America. In the process, he has experienced firsthand the enormous appetite in the region for manufacturing, entertainment and other high-tech industries. He is passionate about growing VERB's sectors in North America and will do so in part by leveraging and building on his well-established network. 
Charlotte Clayton-Payne
Graduate Development Manager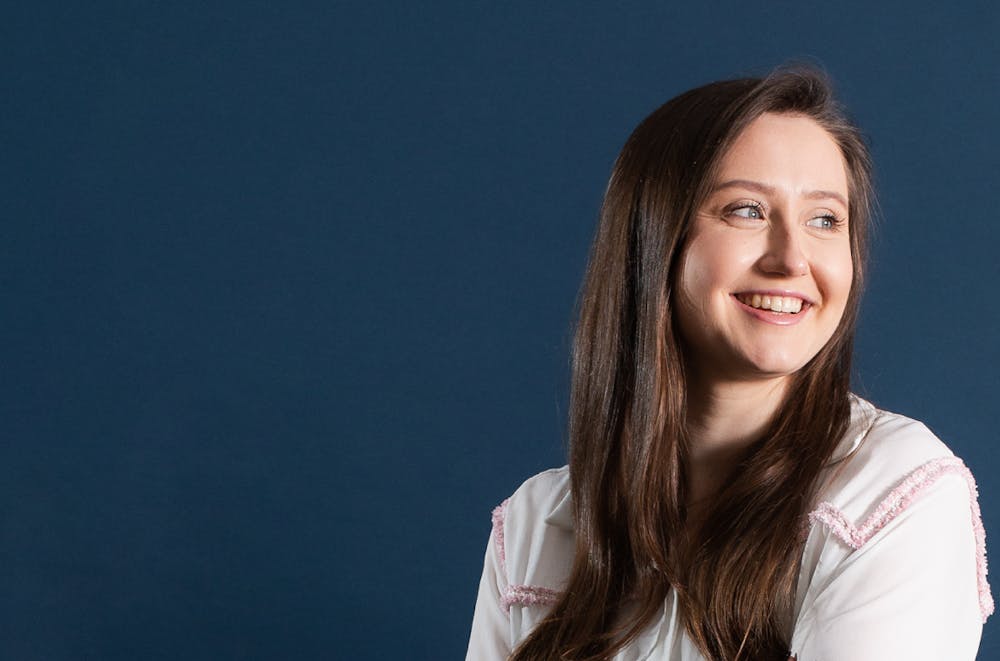 Charlotte wants to know why. As VERB's Graduate Development Manager, she brings a fresh perspective, a commitment to sustainability, and a thirst for knowledge and understanding to everything we do. Drawing on a strong foundation in estimating and quantity surveying, and armed with a passion for a more responsible construction industry, Charlotte holds us accountable to our values and purpose every day.
A keen world traveler, Charlotte seeks out new people and experiences. Her energy and enthusiasm are coupled with strong cost management and organisational skills, which make her a positive and reliable team player. She asks probing questions that serve her desire for greater knowledge, while also ensuring we continuously improve for our clients, people and planet.
Paul McNally
Investment Manager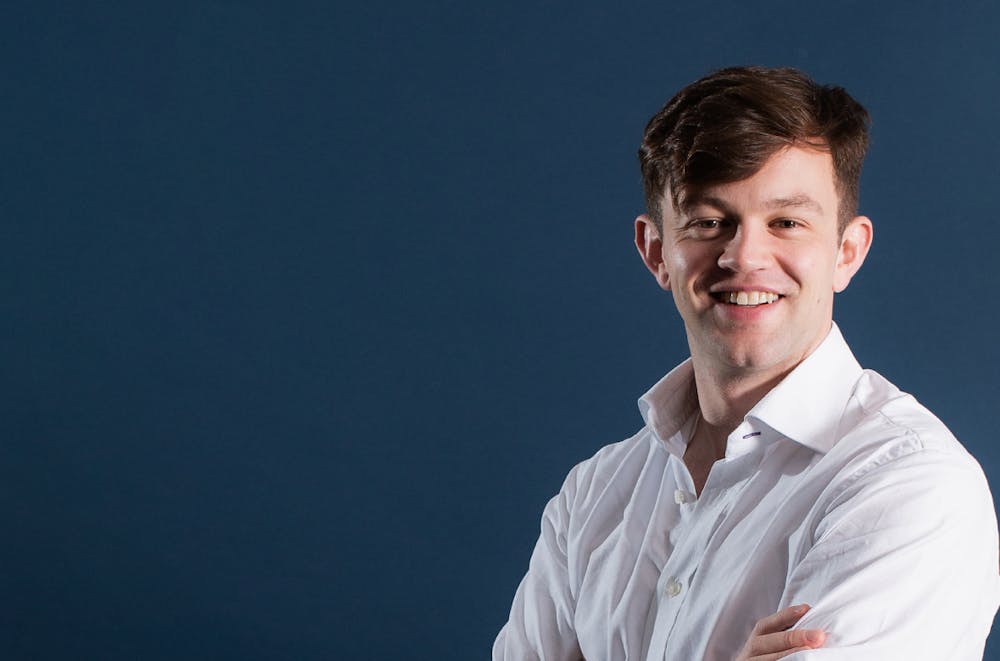 Paul is exactly where he wants to be. After years in M&A corporate finance and private equity, he joined VERB's investment team, in part, to explore his long-term interest in property. Along with skills in underwriting, sector analysis, raising debt capital, and investor relations, he brings to his role a love of architecture and a lifelong fascination with construction.
A chartered accountant, Paul has both the sound technical capabilities and strong people skills to enable VERB to add value to our property development projects across sectors. By helping VERB to invest wisely in real estate and take on smart risk, Paul hopes to empower our clients to use their own capital to grow their businesses.
Adam Couch
Development Director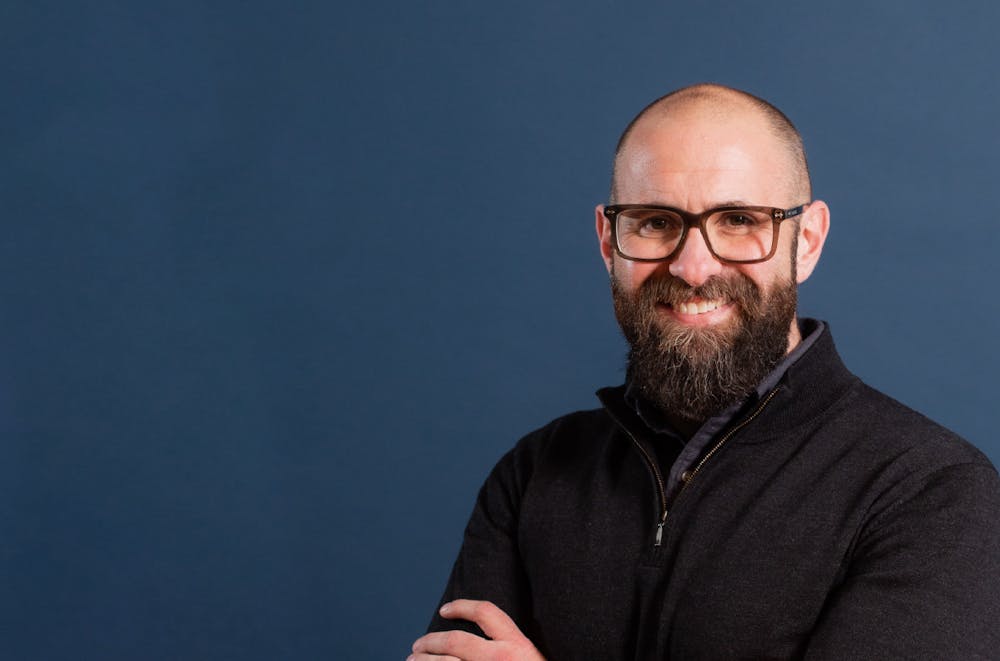 Adam knows firsthand the importance of the journey. Following a year-long sabbatical spent sailing from the UK to New Zealand, his most enduring memories are not of the places he visited, but rather the experience of living alongside his friends and crew at sea. In doing so his belief in the power of shared purpose and cooperation was affirmed - Today, it underpins his work at VERB.


An engineer by trade, Adam has in recent years held numerous technical leadership roles, including Managing Director of a data centre developer and Head of Engineering at a large contractor. At VERB, he doesn't just create highly technical facilities from the ground up; he nurtures a process that unlocks growth for our clients.
Lilly Bliss
Personal Assistant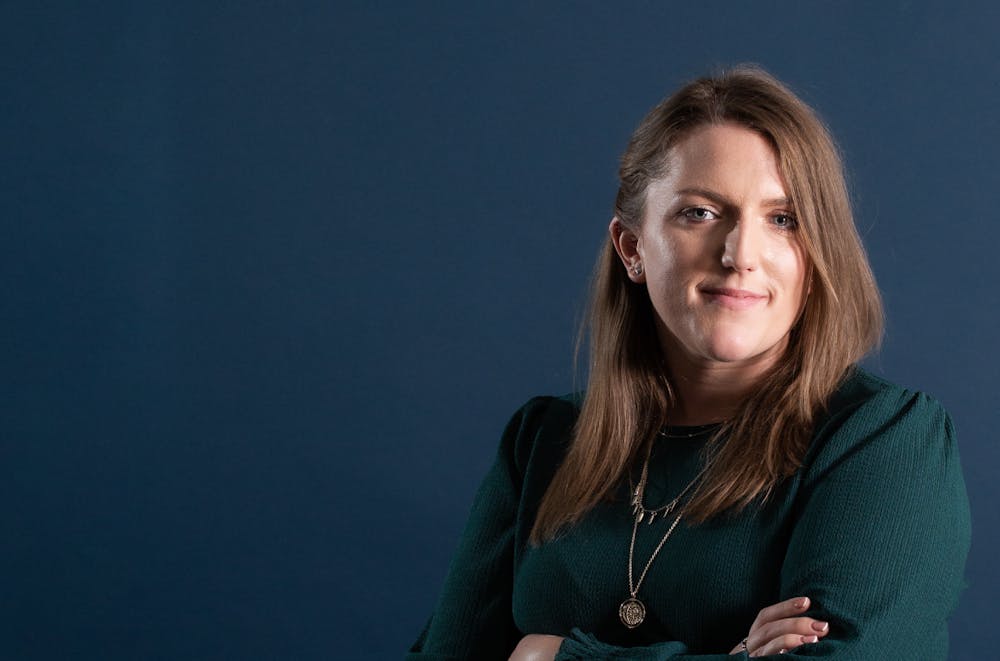 To Lilly, tenacity is among the most transferable of skills. Across a number of roles - As a teaching assistant, a customer service representative, and most recently, the PA to the managing director of a skincare company - Lilly has developed a razor-sharp capacity for getting the job done. She takes on the role as VERB's PA with similar positivity and steadfast determination.
Skilled in communication, organisation and problem-solving, Lilly offers a high level of support to our team, navigating personalities and conflicts with ease. She's enthusiastic about more than just doing a good job; she has genuine ambition to grow and expand her horizons in ways that help our team and clients to succeed. 
David Rabin
General Counsel and Commercial Director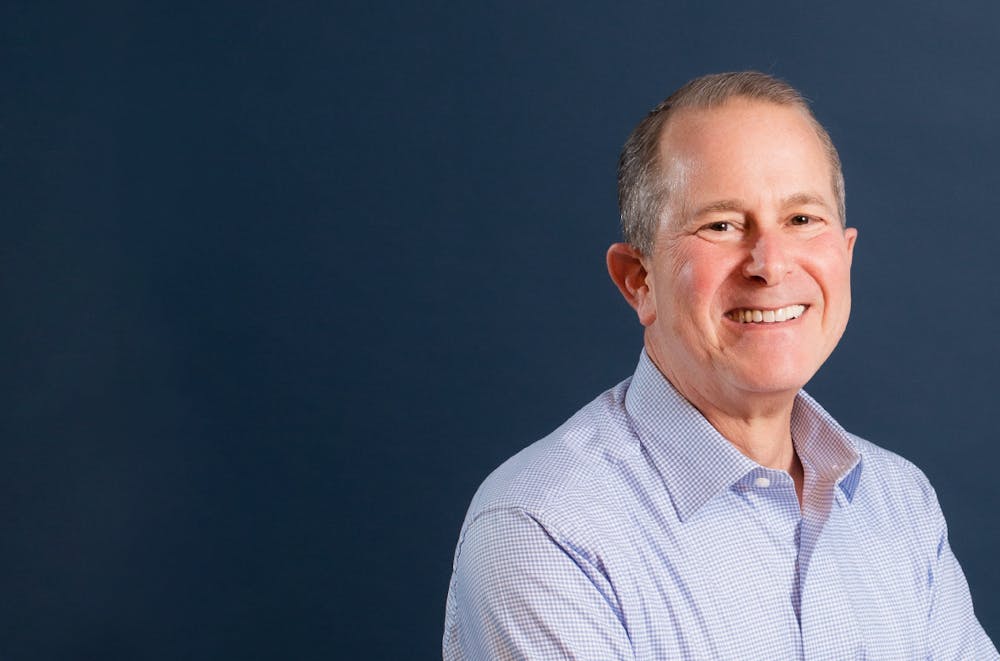 David is a man of seeming contradictions. He is a lawyer with decades of legal experience, but his passion lies in doing real estate deals. He has operated at the highest levels of cutthroat global business, but he's known for his empathy, sensitivity and tolerance. He's among the most seasoned professionals on the VERB team, but he maintains a firm and enthusiastic grasp of cutting-edge technology.  
It perhaps comes as no surprise then, that David wears two hats at VERB. In addition to serving as VERB's General counsel, he develops radical new commercial models to benefit our clients. Blending sound judgment with creativity and curiosity, he provides VERB with both solid foundations and a restless drive to do better. 

Olivia Martin
Personal Assistant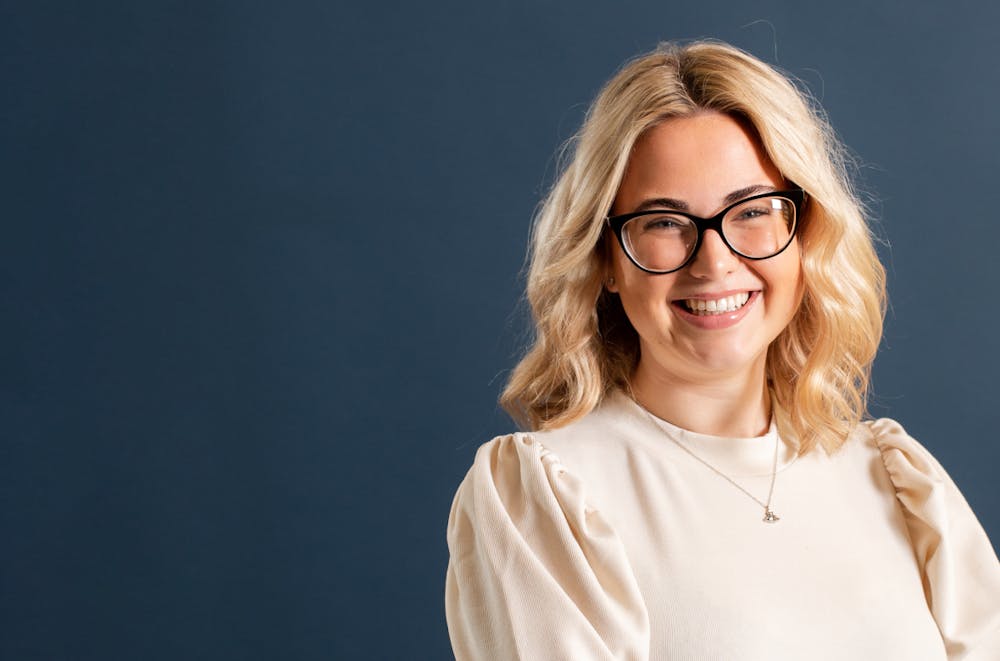 Olivia joined VERB not in spite of her duties as a new mum, but because of them. At VERB, she has gained the flexibility to succeed across all aspects of her life. Furthermore, she has found an opportunity to build a sustainable future for herself, and others, that will make her daughter proud. 
In her prior role as a facilities manager, Olivia moved through the ranks quickly, driven by strong communication skills and natural desire to help people. To her role as PA at VERB, she brings these capabilities, plus a newfound passion and appreciation for wellness and work/life balance. She strives to give colleagues and clients the time, space and support they need for long-term success.